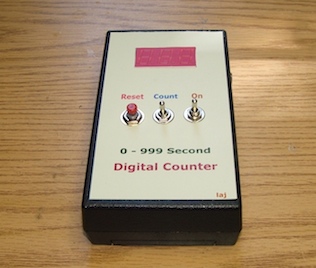 Three Digit Up Counter

My three digit counter will count up from 000 to 999
in 1 second intervals (the equivalent of 16.6 minutes).
It is handy for timing the duration of certain projects such
as: how long have I been sanding this paddle?. The circuit for this counter is based on the MC14553, a 3-digit BCD
counter and the MC14543, a BCD-to-7-segment latch/decoder/driver.
The one second clock circuit in this counter is a modified
version of the clock circuit in my four digit counter.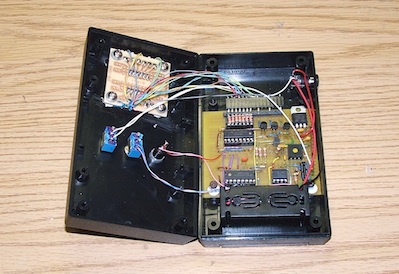 Inside the Counter




Click here for the schematic of this counter (pdf format).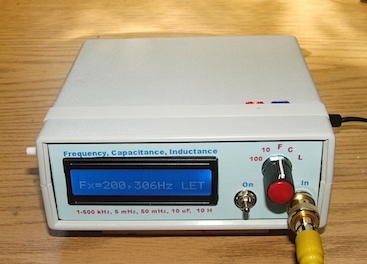 Frequency, Capacitance, Inductance Meter

This instrument will measure frequency, capacitance and inductance. The LCD display is backlit so it is easy to see the characters. The rotary switch, in frequency, can select F, 10, or 100 through my frequency divider circuit. This gives me a range to 50mHz. The meter was originally designed to read 5 mHz. However, a manufacturing flaw limited it to 500kHz. For this reason I acquired it at a very low cost.
The ranges for C and L are from 10pF to 10uF in capacitance
and from 10uH to 20H in inductance.


Ckick here for the inside view.

Ckick here for the wiring diagram of the divider and selector.