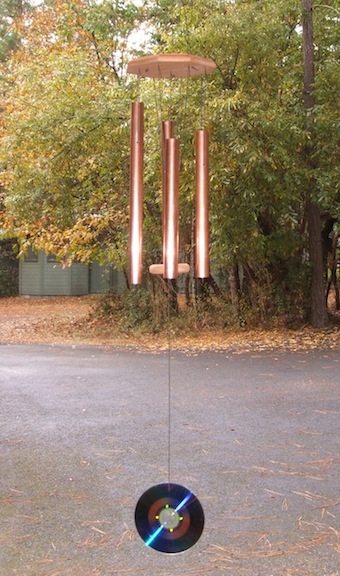 The 4 note windchime
Here is the wind chime shown at the top of this page but with the finishing touches applied. The support cap has a routed edge, the striker has rounded edges and both are sealed with varnish stain. Also, this picture was taken in daylight.
Click image to hear the music of the windchime.
(2MB Wav file)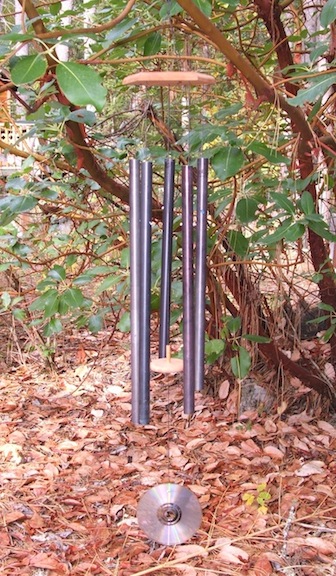 The 5 note windchime
This wind chime has five chime tubes made with aluminum tubing (old tent poles). They are tuned to the notes C, D, E, F, and G so the sound is quite different from the four tube chime. It sounds a bit like church bells. The support plate is the shape of a pentagon.
Click image to hear the music of the windchime.
(2MB Wav file)